What We Do
The Kiwanis Club of Baton Rouge offers many activities for members to get involved in the community. With a wide variety of committees including Youth Services, Service Leadership, Vocational Guidance, Fishing, and Senior Boosters, there is something for every member. In addition to our many opportunities, to get involved in the community, we have weekly meetings where club members enjoy fellowship with one another, eat a deliciously prepared lunch, and learn more about what is going on in our community.
Youth Services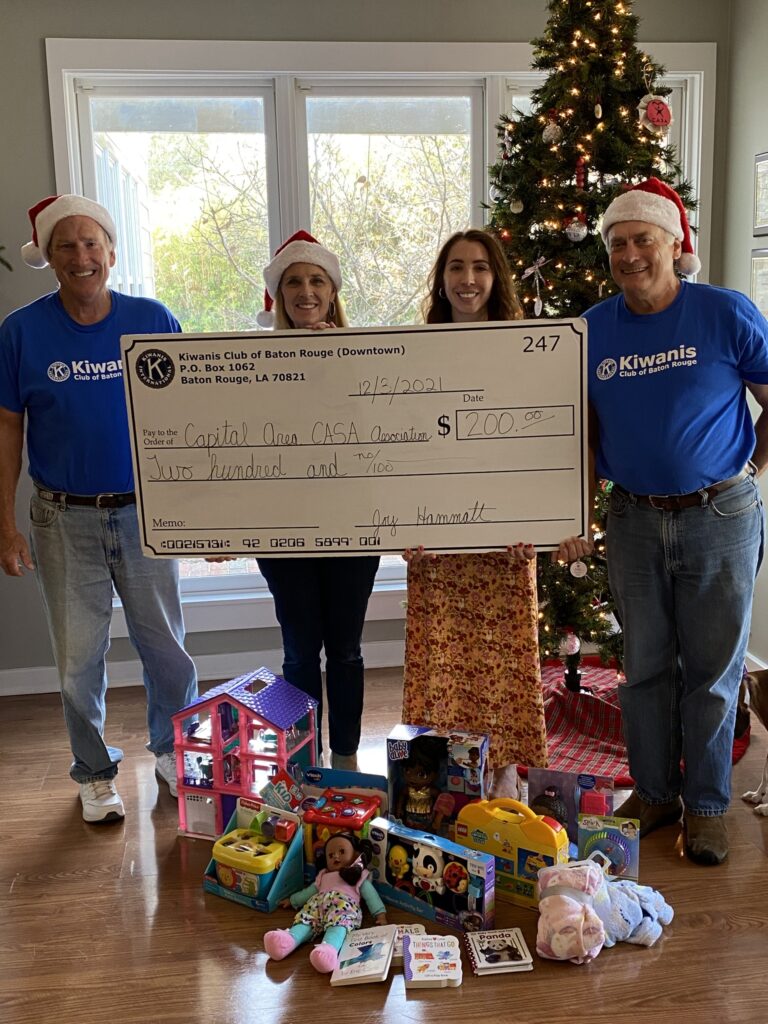 The youth services group has numerous projects and programs oriented around the youth of our community, including:
Provides financial support for Project Ride, a nonprofit institution that provides therapeutic recreational horseback riding instruction to people with special needs
BRFLAIM Pack 428 – Our Kiwanis members act as scout leaders for this local Boy Scouts of America Pack
Provides financial support for Boys & Girls Club of Metro Louisiana, a group that provides a safe, positive and engaging environment for kids with a focus on helping them reach their full potential.
Provides financial support for McMains Children's Developmental Center of Baton Rouge, a group that advances the quality of life for children and their families by providing physical, developmental, academic and communication services. Our club also supports the annual McMain's Canoe Trip by clearing debris from the bayou, assisting children and families into canoes, paddling canoes, and acting as lifeguards along the route.
Provides financial support for Young Leaders Academy of Baton Rouge, a group that nurtures the development of leadership abilities of young African American mails, empowering them to improve the quality of their lives.
Provides financial support for Big Buddy, a group who provides positive role models and quality learning experiences for the underserved children of Baton Rouge.
Provides financial support for the YMCA Summer Camp in Baton Rouge
Provides financial support for the Knock Knock Children's Museum of Baton Rouge, a nonprofit organization committed to providing an inclusive gathering place where families and children of all backgrounds and experiences can interact and learn through play.
3Rs For 3BR is a program where our members read to and provide books to underserved children in our community
Service Leadership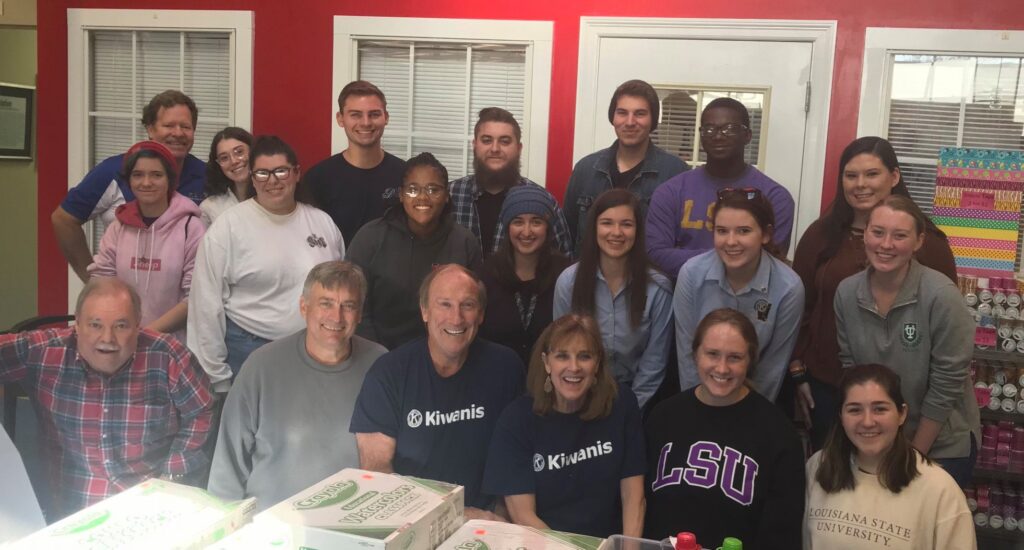 LSU Circle K
University High Key Club
Dunham Key Club
BRFLAIM K-Kids
The service leadership group supports future Kiwanians through school clubs, including:
Senior Boosters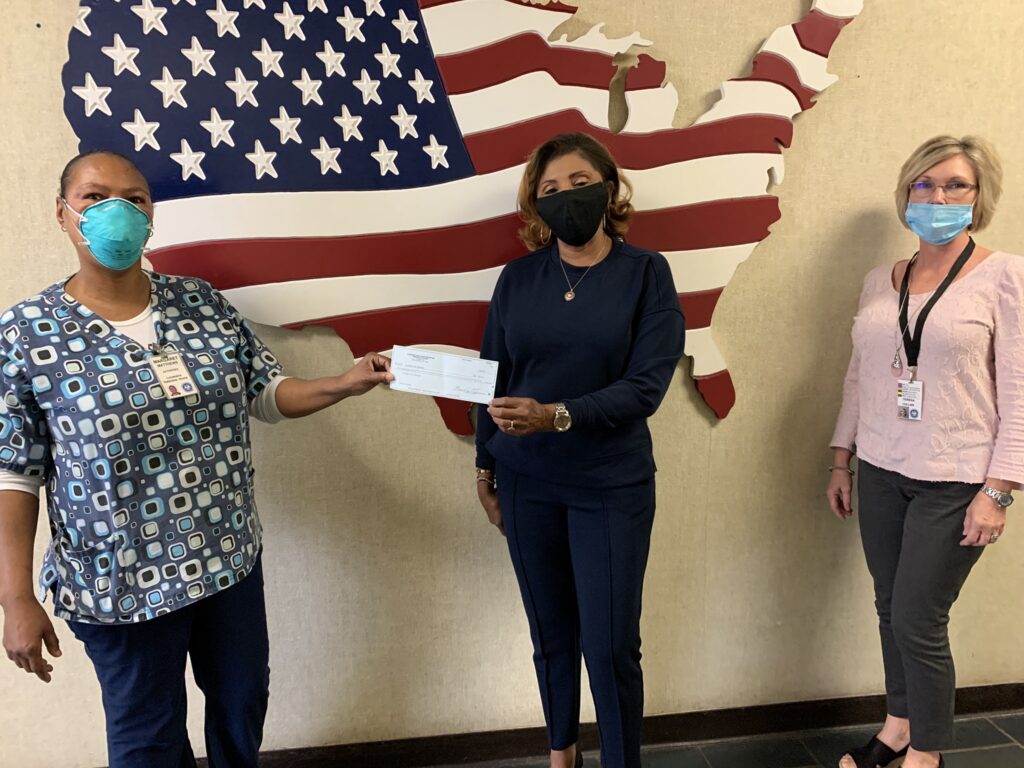 The senior boosters conduct numerous activities throughout the year, including:
Purchasing and delivering Christmas gifts to war veterans
Serving meals to veterans on Veterans Day
Vocational Guidance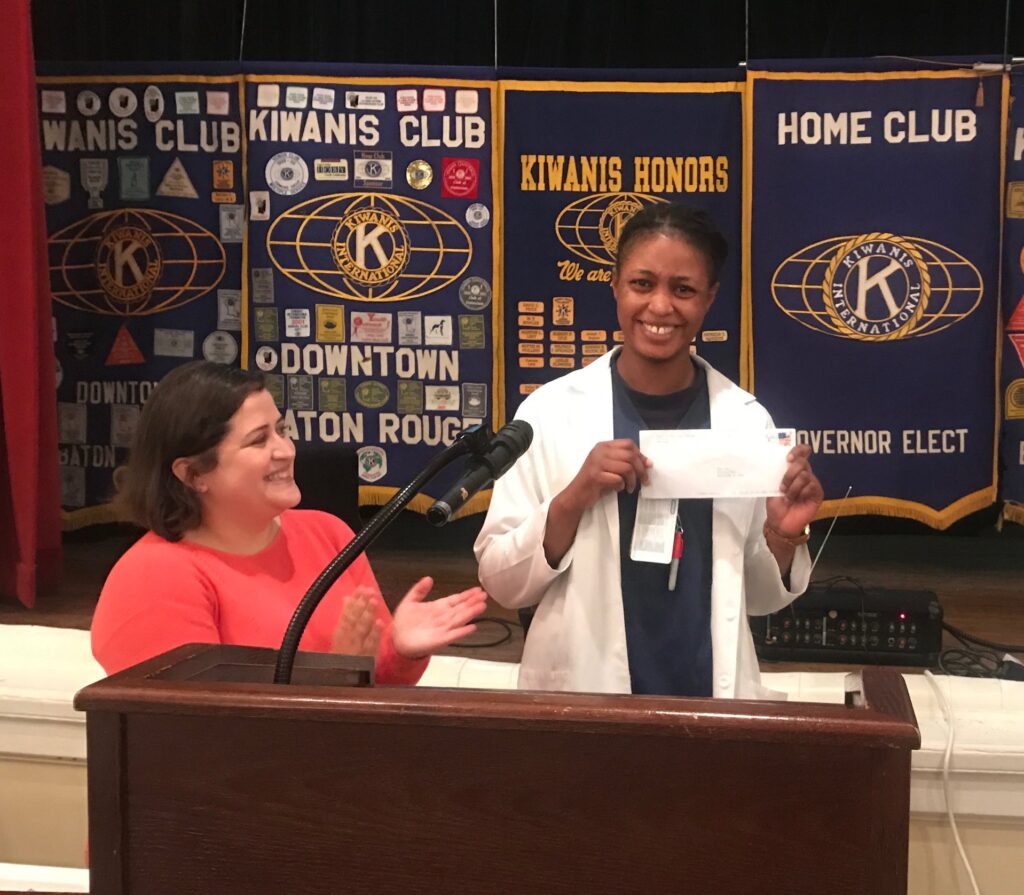 The vocational guidance group provides support to a number of groups in the community, including:
Provides financial support to Women's Community Rehabilitation Center (WCRC), a nonprofit organization committed to the mental health recovery of women who suffer from severe and persistent mental illness.
Distributes School Courtesy Awards to students nominated by educators
Distributes nursing scholarships to nursing students nominated by educators
Fishing
The fishing committee applies the old adage "Give a man a fish, he'll eat for a day. Teach a man to fish, he'll eat for a lifetime." Our club hosts fishing events for various groups, including Big Buddy, Boy Scouts, Boys & Girls Club, and Boys Hope Girls Hope. We provide fishing rods and tackle, and supervise the children fishing in a local pond. At the end of the event we provide lunch and award prizes. The children get to keep the fishing rod issued to them.
Annual Pancake Festival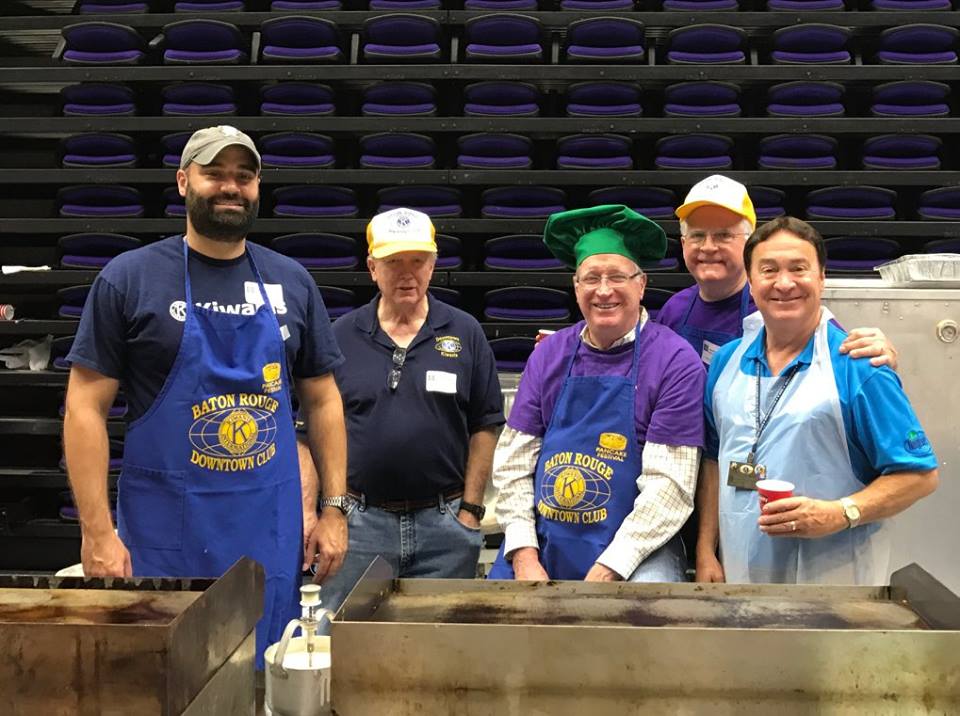 Each year we hold our annual fundraiser, the Pancake Festival. We serve several thousand pancakes in only a few hours. It is not just a breakfast of pancakes and sausage. The festival also includes a Talent Show, and the largest Middle School and High School juried Art Show in the state. Youngsters have an opportunity to get their faces painted, while other folks get their flu and pneumonia shots. The Platinum Sounds Orchestra entertains. Also, there are outside activities such as bagpipers, greyhound dogs and demonstrations by firefighters and law enforcement officers. This event at LSU has become an EXTRAVAGANZA.
Funds raised at this event go to help many philanthropic organizations in Baton Rouge. The principal difference between Downtown Kiwanis and other non-profit organizations is that all of the net proceeds raised go to serve the needs of the children and disadvantaged individuals in our community.
Are you ready to join us? Contact us or apply for Kiwanis club membership here